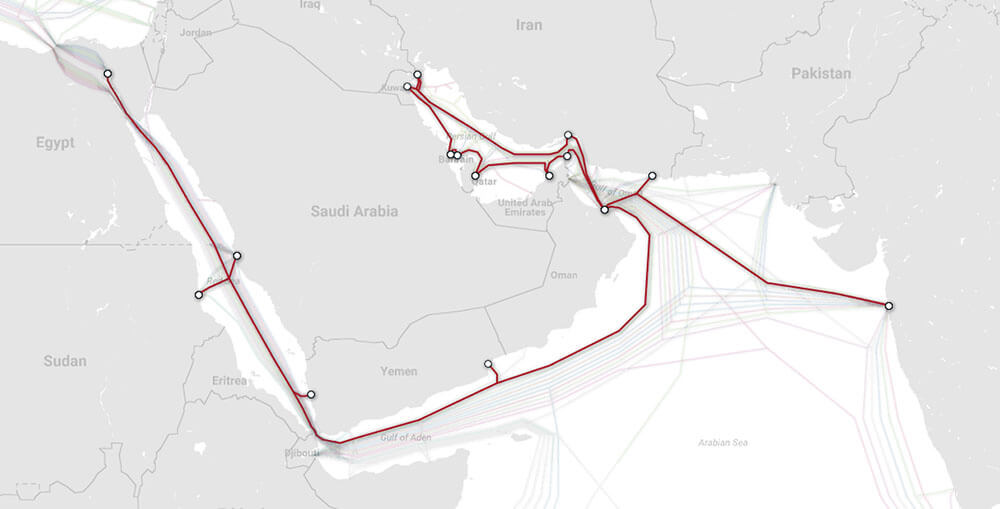 On Thursday, 9 January 2020, GCX suffered two major cable cuts off-shore Port Suez. The cable routes impacted include FALCON between Muscat and Suez and FEA between Mumbai and Suez. Initial findings indicate that probable cause was an anchor drag by a large merchant vessel in the immediate area. GCX has initiated mobilization of the repair ships and is working to apply for required permits. Estimated time of repair completion will depend on the availability of permits.
All Layer 1 traffic on the impacted routes remain hard down. Restoration for customers is being worked out for critical routes through various available options (including third party cables, where ever feasible). Customers should contact their respective account managers for further updates on the restoration process.
GCX team is working around the clock to ensure we place top priority in expediting the repair and restoration process.
Thank you for your support and understanding.
Yemen International Telecom Co. launched on 3.5.2018 the Food Baskets Project for the capital secretariat' schoolteachers, which comprises of 10,636 food baskets as a social responsibility and contribution in the light of hard conditions and circumstances of the country.
Read more: TeleYemen Launches Food Baskets Project Targeting 220 Capital's Secretariat's Schools
His Excellency, Mr. Julaidan Mahmoud Julaidan, Minister of Telecoms & Information Technology launched TeleYemen's new interactive website, which is a very significant move within the new future intended strategic orientations and trends on the short and long runs.
Read more: Under the Auspices of Minister of Telecoms & Information Technology: TeleYemen Launches its New...
TY top management held a honoring event for the community-based organizations and human relief foundations which partook in TY-funded Emergency Relief Project-2 for IDPs. The project package included 10,000 food baskets to be delivered to IDPs in 12 governorates (Sana'a, Aden, Al Dhale'e, Amran, Ibb, Taiz, Saada, Hodeidah, Dhamar, Abyan, and Hajjah) at an amount of Yr.
Minister of Telcom & Information Technology, His Excellency Gulaidan M. Gulaidan paid an inspection visit to TeleYemen headquarters, Monday 12.12.2016. During his tour to TY departments and divisions, he was debriefed by TY CEO, Dr. Ali Nagi Nosari, on TY telecom and Internet services, YahClick. The Minister met TY leaders, the CEO, DCEO, and Chief Officers.
Read more: Minister of Telcom & Information Technology, Meets TY Leaders & Staff Members